What Are The Benefits Of E-Learning Videos?
With more and more of us working and learning remotely, many companies are looking for ways to digitise their training methods. This is where e-learning videos come in. Cost-effective, time saving and perfect for businesses and learning providers alike, these videos can revolutionise your training provision.
Read on to learn more about how e-learning videos can benefit your business!
Key Benefits Of E-Learning Videos
Did you know that the human brain can process videos 60,000 times faster than it can process text? Not only are videos more accessible and engaging for audiences, but they're also much easier to absorb! Studies indicate that learners generally absorb and recall around 10% of textual content, 65% of visual content and a huge 95% of audio-visual content – meaning e-learning videos actually deliver more beneficial results than traditional paper-based training courses.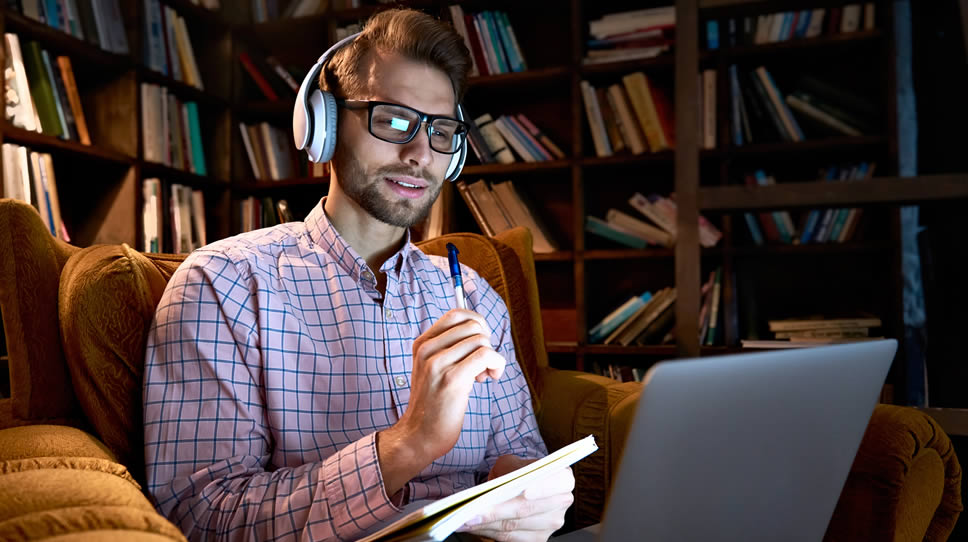 Some of the biggest advantages of e-learning courses include:
Present Information Easily: If you've got complicated information or a lot of details to communicate, then an e-learning video can help you to do this in a simple and easy to understand way. Videos allow you to condense huge amounts of information into digestible pieces, enabling your employees or students to remain more engaged with the content.
Cost Effective & Time Saving: E-learning videos generally work out to be less expensive than traditional face to face training programmes. With no expensive manuals to print and assemble or learning aids required, your business can deliver robust training programmes simply by clicking a button. Plus, as e-learning videos tend to be user led, you can use your time more efficiently.
Available 24/7: Perfect for employees who are based overseas or work a different shift pattern, e-learning videos can be accessed remotely at any time of day. This allows learners to progress at their own pace and to spread their cognitive load. Plus, these videos can be accessed from a wide range of device types, so no matter what kind of tech your employees or students have, they can view your videos.
Great for All Learning Styles: E-learning videos work fantastically for a wide range of learning style, making them a versatile addition to any training package. Despite being a visual medium, videos with a voiceover can be very useful for aural learners (those who learn best through listening) and subtitles can offer great benefit to verbal learners (those who learn best through written or spoken word).
Get in Touch With Us!
If you'd like to know more about e-learning videos and how they can benefit your business, we're here to help! You can reach us on 01752 346507 or by email at hello@pushed.co.uk.